Contact+Resources
To learn more about Tami Kent's practice, please contact her via the "make an appointment" form or email Tami. The enthusiasm for this work is appreciated, but please know that personal responses are limited due to high email volume. In the meantime, check out her events schedule and sign up for her newsletter or follow on Facebook or Twitter. If you are looking for a provider in your area, see the list below or find information for doing so on the last page of Wild Feminine.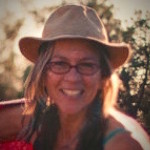 Tami is based in Portland, Oregon.
(503) 232.0547
(503) 232.3791 FAX (Please mail referrals to the address below)
Mailing Address:
Tami Kent, MSPT
2325 East Burnside Street, Suite 200
Portland, OR 97214
A Note for Clients
Tami's office is located on the second floor of a mauve turn-of-the-century house with a coffee shop in the front. There is street parking available. Come up onto the porch and into the lobby, stairs to the second floor and take a left into Suite 200. Please look for paperwork on a clipboard if it's your first visit.
Other Resources for Pelvic Wellness & Creative Vitality
Holistic Pelvic Care Practitioners trained by Tami Kent
Oregon
Carol Baird, MD
(503) 869.6692
7837 SW Capitol Hwy Suite E
Portland, OR 97219
Andrea Bowden Greiner, ND MAc
15495 SW Sequoia Pkwy, #150
Tigard, OR 97224
www.asportsmed.com
Danielle Cornelius, DC
(503) 224.2800
2279 NW Irving St
Portland, OR 97210
www.somaphile.com
Jennifer Curtiss, ND
4004 SE Woodstock Blvd.
Portland, OR 97202
www.portlandfamilyhealth.com
Anne Dericks, ND
(541) 625.3700
850 Siskiyou Blvd., Suite 8
Ashland, OR 97520
www.dericksnaturopathicmedicine.com
Jamie L Fields, ND
(541) 399.6644
Hood River, OR 97031
www.gorgenaturalmedicine.com
Melissa Kuser, ND & Chelesa Albrecht, DPT
Kwan Yin Healing Arts Center
2330 NW Flanders St
Portland OR
www.kwanyinhealingarts.com
Windy Lyle, FNP
(503) 235.9275
Inner Shelf Clinic
Portland, OR
innershelfclinic@gmail.com
Mandy Marziaz, DC
(971) 271-2459
1715 E. Burnside St
Portland, OR 97214
www.embodied-chiropractic.com
Beth Yohalem-Ilsley, LAc
4631 North Albina Ave
Portland, OR 97217
www.mississippihealthcenter.com
Women's Health Physical Therapy 
Carol Conrades PT & Heather Hannam PT (both also trained in Holistic Pelvic Care)
(503) 777.6746
9204 SE Mitchell St
Portland, OR 97266
www.hands-onhealthcare.com
Washington 
Beth Webber, MSOM, LAc, LMP
(206) 601.7204
402 NE 72nd, Suite 2
Seattle, WA 98115
www.zoelotus.org
April Bolding, DPT, CCE, CD
(206) 355. 5639
8225 Northrop Place SW
Seattle, WA 98136
BirthPortal.com
Beebe Dericks ND, MSAOM, LAc
(970) 331. 2583
1409 NW 85th St.
Seattle, WA 98117
Dericksfamilymedicine.com
Katie Spataro, CSB
(206) 407.6577
Sacred Womb Services
Seattle, WA
www.sacredwombservices.com
Thérèse Charvet
Sacred Groves, an Eco-Retreat
(206) 842.7141
9255 Holly Farm Lane
Bainbridge Island, WA 98110
www.sacredgroves.com
California
Jolene Brighten, ND
(510) 985.4044
3515 Grand Ave.
Oakland, CA 94610
www.jbrighten.com
Sirena Masket, OTR/L
(510) 290.8860
5442 Boyd Ave.
Oakland, CA 94618
www.sirenamasketcraniosacral.com
Dr. Suzanne Schiller, DC
office (818) 806.9662
cell (808) 854.1160
1225 N. Hollywood Way #A
Burbank, CA 91505
drsuzanneschiller@gmail.com
www.suzanneschiller.com
Chanti Smith, LM, CPM, SEP
(510) 432.8181
The Bay Area and Grass Valley
chanti@embodiedbeginnings.com
www.embodiedbeginnings.com
Colorado
Kristin Schuch, RN, CHT
(303) 908.2338
2900 E. 6th Ave
Denver, CO 80206
kristin@apothecarytinctura.com
www.apothecarytinctura.com
Lynn Schulte-Leech, PT
(303) 845.0604
Longmont, Colorado
www.IntuitiveHandsPT.com
Alaska
Megan Danz, ND
(907) 745.3999
Soaring Crane Natural Health Center
209 West Cedar Ave
Palmer, Alaska 99645
www.soaringcraneclinic.com
Further Afield
Diane MacDonald, RN, MSN
Integrative Health and Wellness
(603) 588.2571
42 Main St
Antrim, NH 03440
dmac8130@yahoo.com
Sarah E Wylie, ND, midwife & ATMAT
(802) 352.9078
Clinics in Burlington and Bristol, Vermont
www.redblossommedicine.com
Chaya Leia Aronson, RN, BSN
(508) 243.5383
71 Bradford Street
Northampton, MA 01060
Ece Yildirim, LAc
newmoonacu@gmail.com
www.new-moon-acupuncture.com
557 Mt Auburn St, Watertown, MA
Sareanda Lourdes RN, Doula
(607) 280.4977
Ithaca, NY 14850
sareanda@yahoo.com
www.AmritaWomensHealth.org
Khristeena Kingsley, Midwife & Women's Health Nurse Practitioner
(716) 474.2816
22 Lafayette Blvd
Williamsville, NY 14221
www.wnymidwife.com
Crystalin Montgomery, ND, LaC
(612) 300.9626
Be Well Natural Medicine
2720 west 43rd street, suite 205
Minneapolis, MN 55410
www.bewellnaturalmedicine.com
Jen Quade, RN
(612) 532.0034
Minneapolis, MN 55410
www.jenquade.com
Rebecca Cohen, MD
(502) 774.0460
Full Circle Holistic
2325 Lime Kiln Lane, Suite A
Louisville, KY 40222
info@fullcirclelouisville.com
www.fullcirclelouisville.com
Barbara Christman, NP
(512) 443.3033
3010 Bee Cave Rd, Suite 202
Austin, TX 78746
Bella Lauren Cini DOM, LM LMT
(607) 280.4977
385 Tequesta Drive
Tequesta, Florida 33469
www.agapehealingarts.com
Leslie Stager, RN, LMT
(207) 323.5001
www.TouchforBirth.com
International Practitioners 
Dr. Jeannie Achuff, ND
(250) 590.7809
Victoria BC
Canada
Sage Clinic
852 Fort Street
V8W 1H8
Dr.JeannieAchuff@gmail.com
www.originsofhealthnaturalmedicine.com
Julia Rossmanith
Brunswick Heads, NSW
Australia
0401 573 188
julia@thenurturedwomb.com.au
www.thenurturedwomb.com.au
Samar Ocean Wolf Ciprian
Mount Albert, Auckland
New Zealand
Landline: +64 9 849 2828
Cell: +64 21 038 1084
samar@moon-yoga.com
www.moon-yoga.com
Nina Powell
Wanaka, New Zealand
Ph. 02108629853
nina.h.powell@gmail.com
www.ninapowell.org
UK
Andrea Clarke
12 Daneshill Road
Leicester LE3 6AL
www.mamaquillafertility.com
Rachel Whitehead
Surrey, UK
0044-7815590651
www.thefeminineawakened.com
Tyler Cornelius
State of Grace
Lofters
Halwell Farm
Denbury
Devon UK
TQ126ED
Tel: 07508055553
www.stateofgracetherapies.co.uk
The Netherlands
Annemarie Reilingh
Westerstraat 260hs
Amsterdam
Tel: +31 619 748 209
www.pelvicawakening.com
Maya Abdominal Massage
A practice of uterine alignment and spiritual/energetic healing based on ancient Maya techniques and developed by traditional healer Rosita Arvigo. Find a global list of practitioners on the website:
www.arvigotherapy.com
Chinese Medicine & Women's Health
Edythe Vickers, ND, LAc
An Hao Clinic
(503) 224.7224
2348 NW Lovejoy
Portland, OR 97210
For major energetic clearings:
www.lotuslantern.org
www.john-livingston.com
Counselors
Dr. Sheila Silver: www.drsheilasilver.com
Linda Zahavi: www.lindazahavi.com
Portland Psychotherapy Clinic: www.portlandpsychotherapyclinic.com